Realty
This page contains realty ads from local residents (the information on this page is not authored by EdnaBayAlaska.net).
---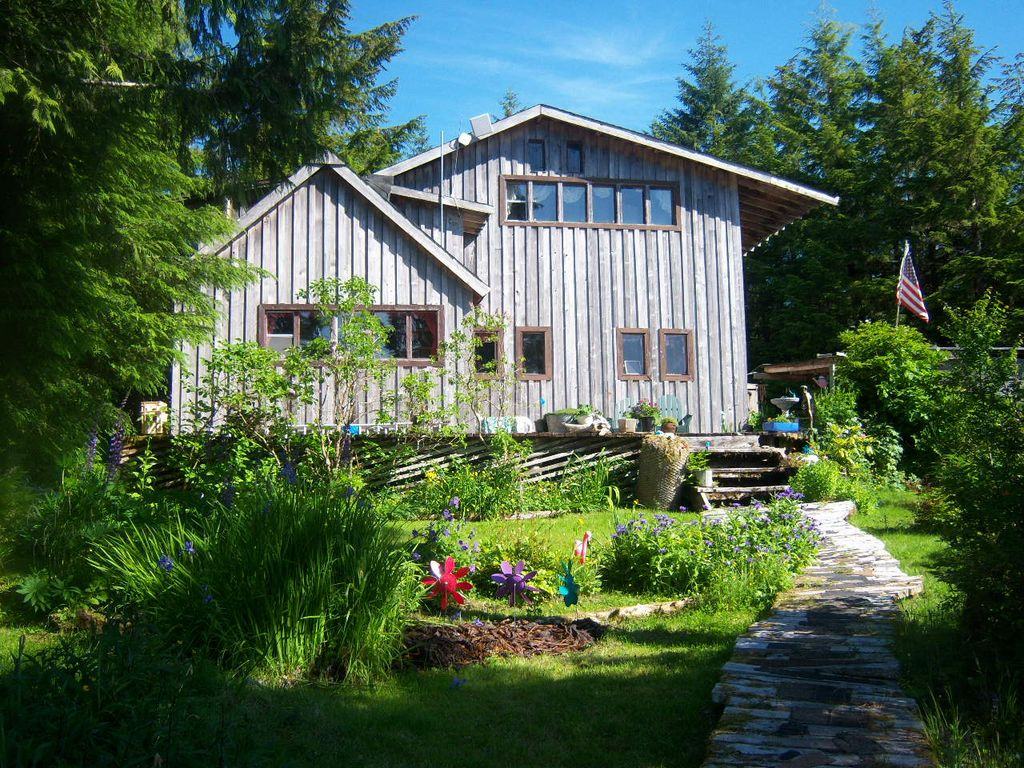 8044 Davidson Ave/Edna Bay
$398,000
Single Family
w/ Duplex
8 Bedroom
3 Bathroom
(Bartels)
Russ and Charleen Bartels
Property Owners
E-Mail:
randcalaska50(a)gmail.com

• MLS: 13933

• Year Built: 1982

• App. Sq. Ft.: 3,500

• App Lot Sq. Ft.: 139,392

• Retreat/Lodge Potential

• Fresh Water Stream
and Ocean

• 2 Greenhouses

• Zoning: Not Zoned

• Legal Description:
Block 2, Lot 4 Edna Bay
WHAT A DREAM RETREAT/LODGE IN EDNA BAY. On the NW side of Prince of Wales on Kosciusko Island, you will find all the comforts of small community living while enjoying this home and duplex situated on 3.2 acres. Fresh water stream and ocean to enjoy the wildlife from the new deck. Home and duplex has 1" red cedar siding. 2 greenhouses, garage, 3 generators, wood stove, on demand hot water heater, 3000 gal. water tank. Offers excellent hunting and fishing. No PROPERTY TAX and a million dollar view.