Welcome to Edna Bay
Welcome to EdnaBayAlaska.net home page!

You are at the official Edna Bay Alaska home page. Edna Bay is located in Southeast Alaska on the remote island of Kosciusko (pronounced kah-zee-UH-sko), which resides in the heart of the beautiful Tongass National Forest. Kosciusko is part of a large group of islands named the Alexander Archipelago. This area is home to some of the largest standing old growth Sitka Spruce in the state, as well as many other massive sized evergreens that are part of the rainforests here.
---
City of Edna Bay Municipal Web Portal
The Official City of Edna Bay Municipal web portal can be found by clicking here: City of Edna Bay

The web portal has just been launched and is now available for local community members and the general public to access.
---
Edna Bay Municipal Transition
We are pleased to announce Edna Bay Community has successfully transitioned to a Second Class City.

Our sincere thanks goes out to the staff of the State of Alaska LBC and DCCED who assisted in this lengthly and thorough process.
---
AT&T Broadband Services Launch

AT&T Broadband services are now available in the community! AT&T is offering always on, high-speed service to Edna Bay. Service plans ranging from 256Kbps to 768kbps are currently available to all residents.
More information is available upon request.
AT&T and the AT&T globe logo are copyright 2009 AT&T.
---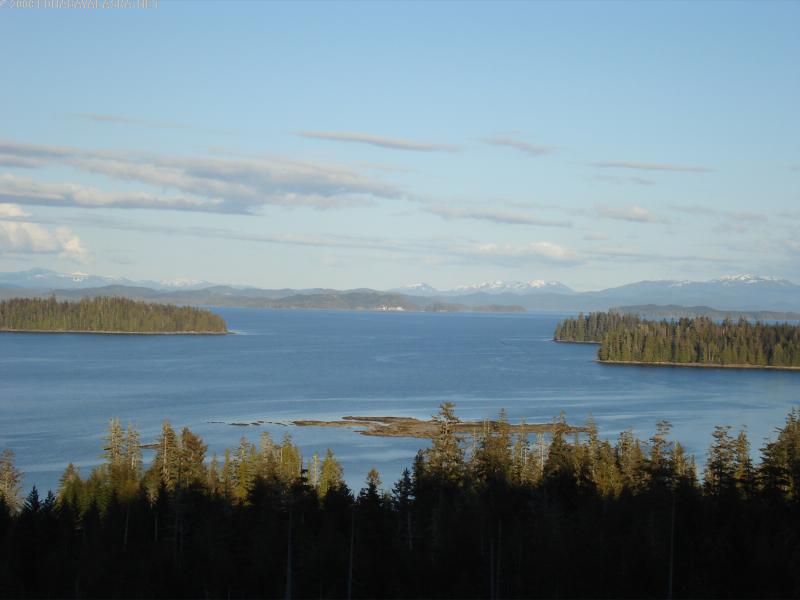 A beautiful picture of Edna Bay taken from a mountain top.
This site is the resource for information about Edna Bay, and images from around the area. Be sure to look through each page on the site, as they all contain lots of different information.


---
You are visitor number 1565.
Thanks for stopping by!